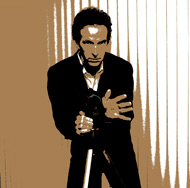 Buy the Book and CDs
Music: What Happened? is available for from 125 Records. Copies purchased through the 125 web site will be signed by Scott!
You can download the Kindle edition from Amazon.com. If you have the Kindle app, you can also read this edition on your iPhone or iPad.
The ebook is also available for Barnes & Noble's Nook.
What If It Works? by the Loud Family and Anton Barbeau, the Live 2000 DVD and From Ritual to Romance are available from 125 Records.
The Loud Family's albums on Alias Records can be purchased from Amazon.com. Game Theory's albums are also available at Amazon, although since they're all out of print, they can be a bit pricey.
You can also check eBay for out of print CDs and records.