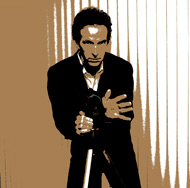 Game Theory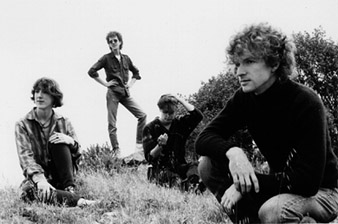 photo by Robert Toren; see more of Photo Robert's pics at davis80smusic.com
Scott Miller had a prolific musical career before the Loud Family came along. He released several albums in the 1980s with his band Game Theory.
Despite the fact that Game Theory's last album, 2 Steps From the Middle Ages, was released almost 2 decades ago, there is still a lot of interest in Scott's old band, as the sky-high prices paid on eBay for used copies of the band's out-of-print CDs prove. Rights issues have kept them from being rereleased, but we'll try to make them available for listening from time to time (check out the music player on the site's main page).
Game Theory fan club recordings:
"A Child's Christmas Saving the Whales" + "Water" (featuring Michael Quercio)
From the 1989 True Gamesters fan club recording
"Rose of Sharon"
From the 1990 True Gamesters Christmas fan club tape
"You Could Make It All Worthwhile"
From the "Adolescent Embarrassment Fest" fan club tape; this song was written & recorded by Scott in 1977!
The Albums:
Tinker to Evers to Chance (Scott's liner notes)
2 Steps From the Middle Ages
Lolita Nation
The Big Shot Chronicles
Real Nighttime
Distortion
Pointed Accounts of People You Know
Blaze of Glory